Q-net Pro Ticket dispenser, touch screen, 22″ LCD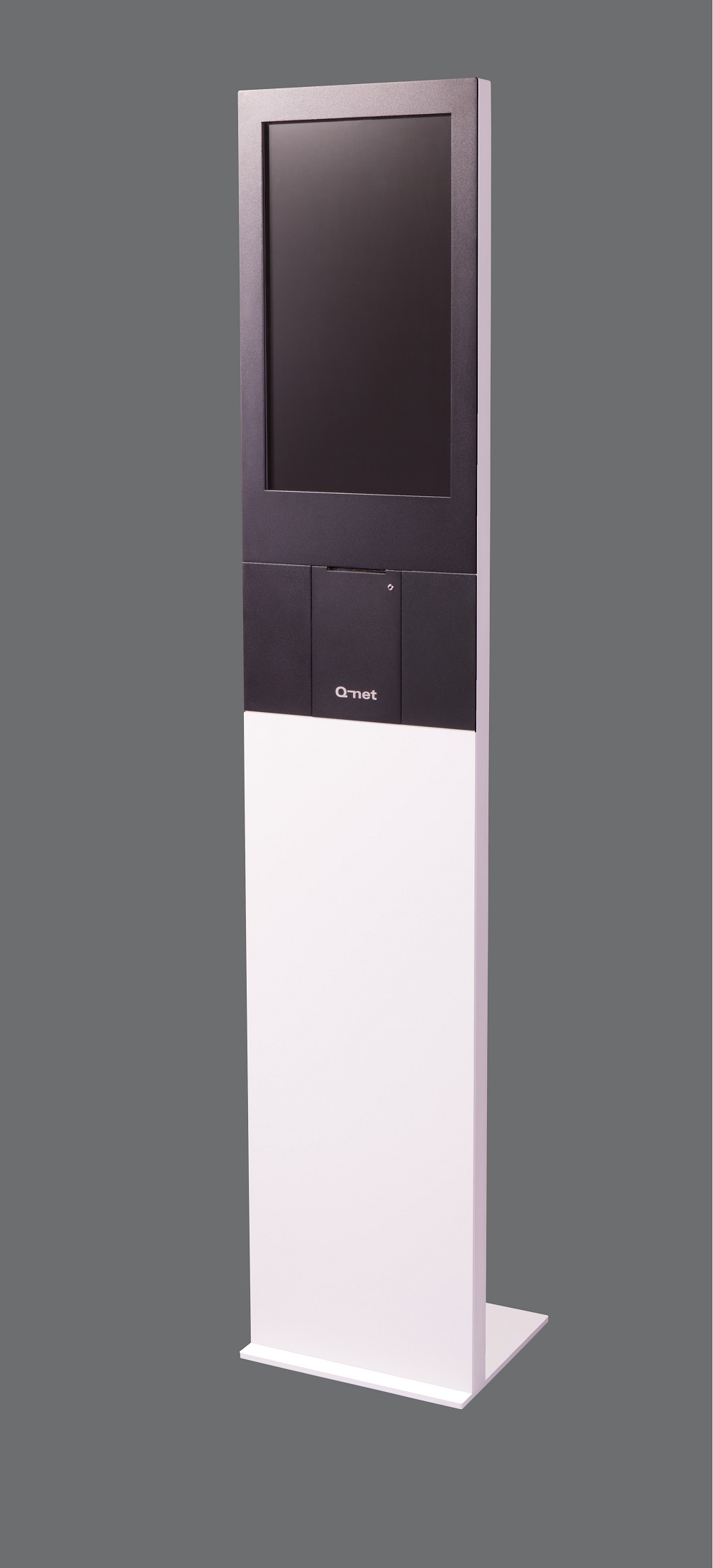 The "portrait-oriented" 22-inch LCD enables to display unlimited number of services, and unlimited language buttons to choose from (these are practical configurations, like 10 service groups and 5 language buttons). Pressing a service group button will show the next menu level with up to ten buttons, which can be used for services or further service groups.
With the help of this unique menu structure TM22 is capable to display unlimited number of services.
This ticket dispenser enables the use of the following Q-net Pro special features:
Unlimited number of services on one ticket
Handling unlimited number of services
Choosing the clerk by digital photo
Five different languages
Supporting the Q-net Appointment System
Further features:
Ethernet connection to the server
Includes a computer
Several TM22 can be installed in the same queue management system
Paper low detection with alert system
High speed 3" thermal printer.
WIFI access point option
Having a flexible designer group and manufacturing capacity, we are able to fulfil extreme requirements concerning any special shape, coloration or hardware elements. In this way the special design can represent and reflect the image of the company or its business philosophy.
Dimensions:
Height: 1 722 mm
Width: 340 mm
Depth: 300 mm
Power requirement: ~230V/50Hz