In an environment where either there is only one service available or all services are served at any of the counters, Q-net Basic system means not only the best, but also the cheapest solution for optimizing waiting periods and developing a most comfortable and efficient service.
Most important features:
Stand-alone system
The Q-net Basic queue management system neither needs a PC, nor a system administrator surveillance.
User-friendly elements
Simple and easy-to-use design of all the elements helps to achieve a quick and efficient administration.
Ticket dispenser- the soul of the system
The system and all the hardware elements (keyboards, displays, ticket dispenser) are managed by a miniPc placed in the ticket dispenser.
---
Further details
Stand alone system
Easy to install and operate (call and close)
Budget-friendly solution
Arabic mode is available
Ticket layout editor
Ticket number intervals
Up to 7 services on the ticket dispenser
Dispenser layout design options
LCD TV Layout design options
Statistics available
---
Limitation
Clerks can't forward clients from one counter to other counter
Up to 16 counters only
---
Statistics (optional)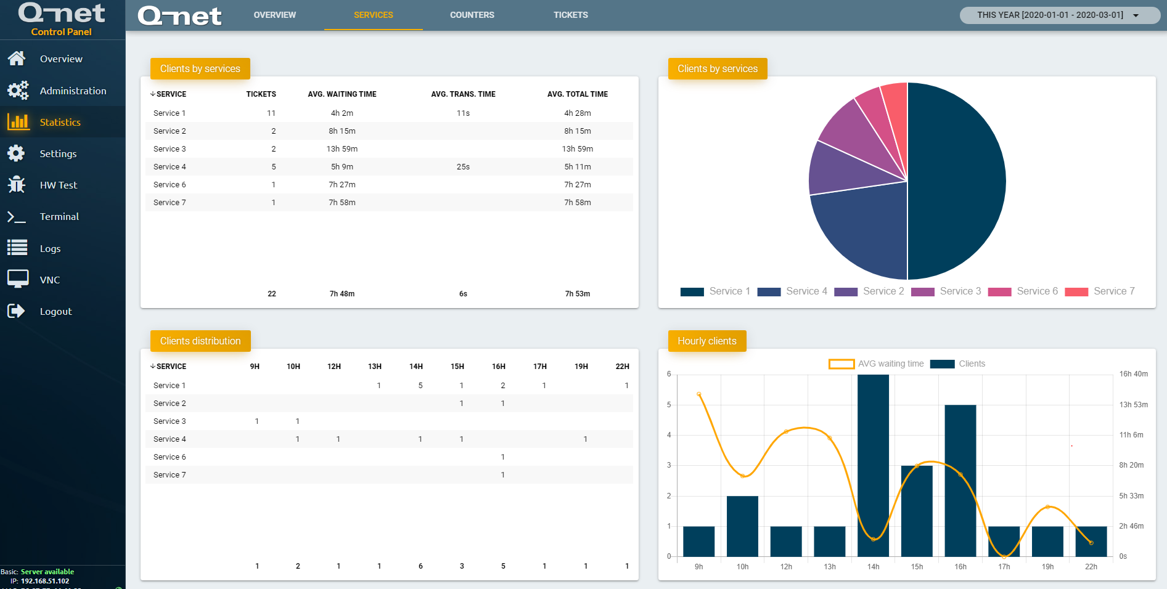 ---
Cabling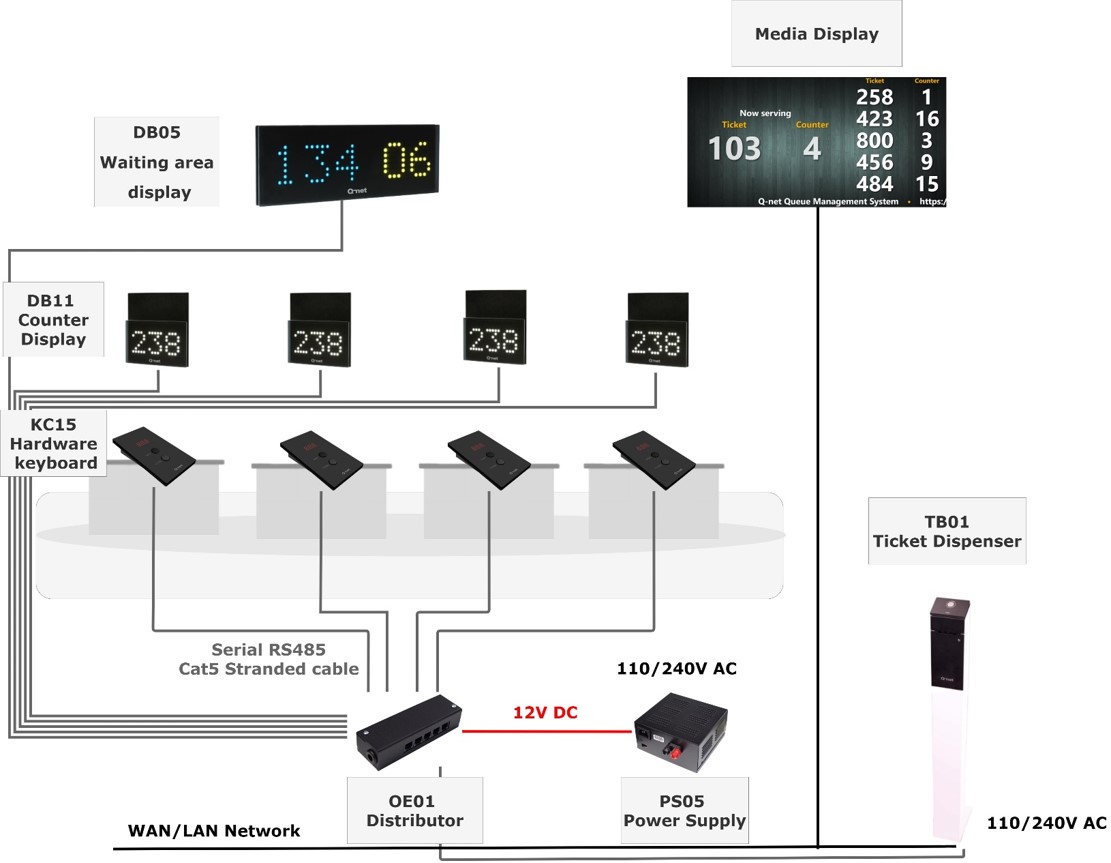 Ticket Dispensers:
---
Waiting Area Displays:
---
Counter Displays:
---
Keyboards:
---
Other and optional elements: