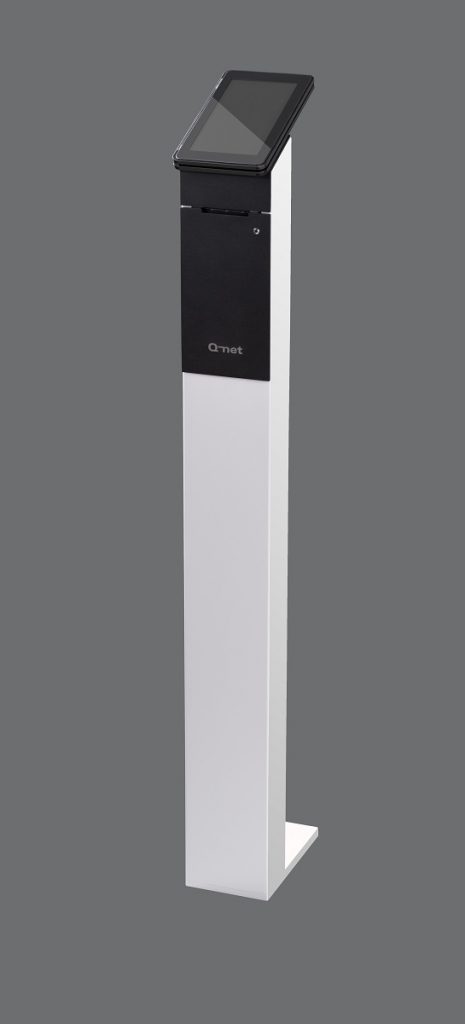 If the end-user requires only the basic services of the Q-net queue management
systems, and the number of services are 1 to 7. Q-net Basic system is the best
solution. Its low-cost optical touch panel ticket dispenser is operating as the
controlling centre of the Q-net Basic queue management system and as a hardware
periphery to dispense tickets.
It can handle up to 7 services and the clerks on the hardware keyboards can define
which service(s) are handled on that counter. The time of arrival is recorded and this
is the basis to call the next customer.
Q-net Basic queue management system does not support to forward a customer
from one counter to the other.
RaspberryPi controlled system, with web based admin panel is included, which can
be set using WIFI or LAN.
A 2-inch high-speed thermal printer is working in the ticket dispenser.
This ticket dispenser works with Q-net Pro top level queue management system too,
using a different image file, but offers fully the same features that is offered by any
other Q-net Pro ticket dispenser.
Dimensions:
Height: 1080 mm
Width: 115 mm
Depth: 70 mm
Power requirements: 230V AC
Weight: 10 kg
---