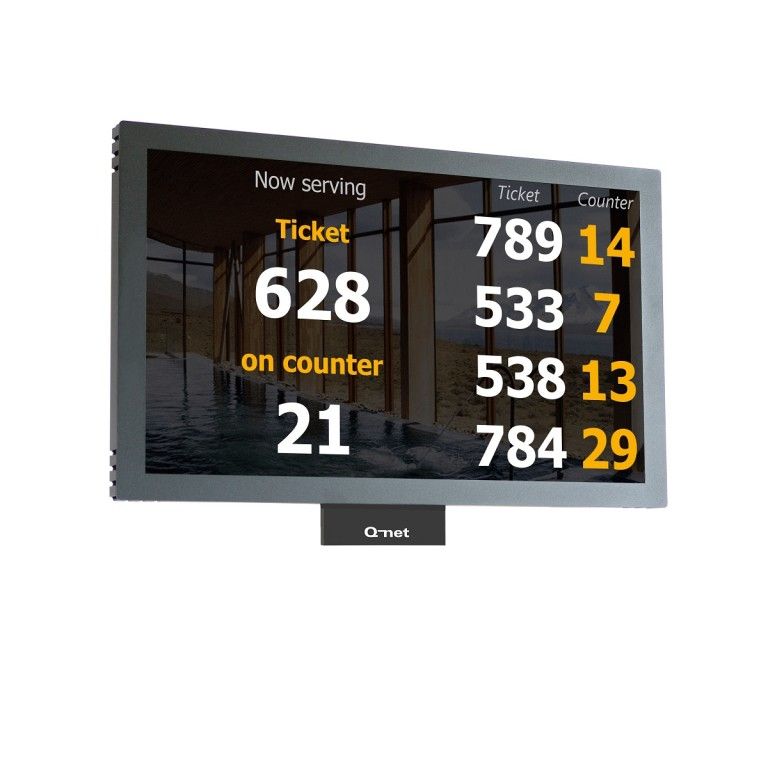 The DM22 is the successor of DC95, a 22" LCD multimedia display in stylish design offering complex solution, which can fulfil waiting area display function, while entertains clients with slide show, and gives extra information in the scrolling message.
These three effects are variable, using big number of templates, allowing great flexibility for the users.
It works with a single-board computer and communicates via TCP/IP protocol. The content appears on a web-based application.
Dimensions:
Height: 310 mm
Width: 528 mm
Depth: 50 mm
Power requirement:
90-264 VAC, 47-63Hz, max 50 Watts