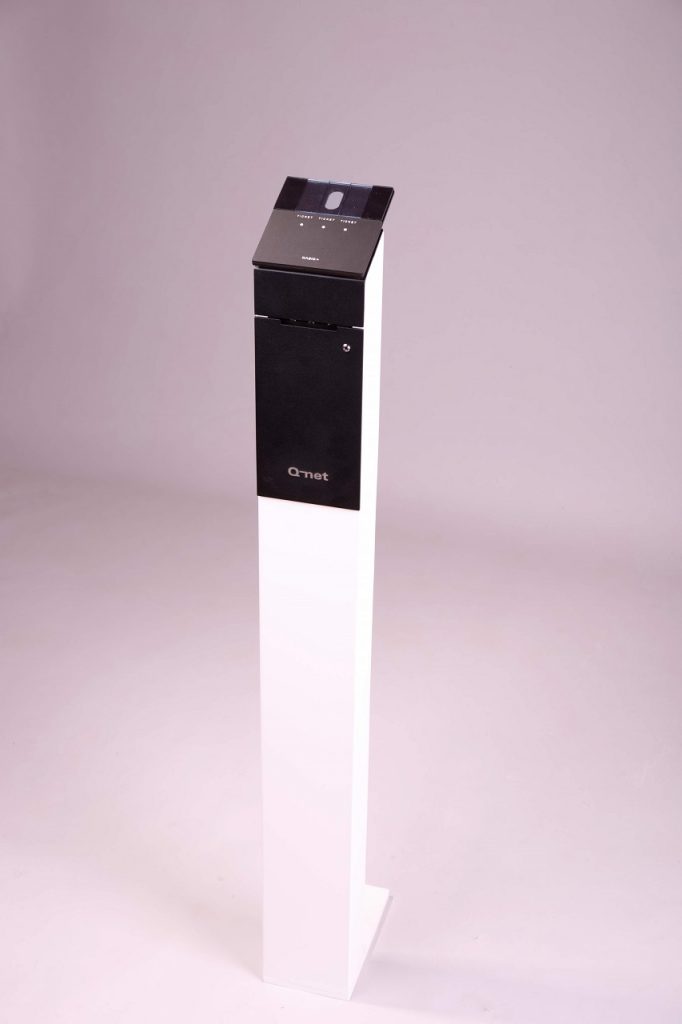 If the end-user requires only the Basic services of the Q-net queue management systems, Q-net Basic Plus is the best solution. Its low-cost touch panel ticket dispenser is operating as the controlling centre of the Q-net Basic queue management system and as a hardware periphery to dispense tickets for up to 3 services.
The service name and a logo can be printed out on the ticket, also.
TG02 is delivered with stand, but it is available in desktop version (TG03), also.
Using this ticket dispenser the user is touching the name of the service on the front panel and the optical port of the ticket dispenser activates the printing.
For printing, the 3-button ticket dispenser uses a 2-inch thermo printer. All the necessary settings (time setting, flashing time of the displays, etc…) can be made with the help of the function buttons inside the ticket dispenser.
The 2-inch thermo printer is using the BTP Thermo paper roll, details see there.
Dimensions:
Height: 1 300 mm
Width: 120 mm
Depth: 250 mm
Power requirement: 230AC/110AC
---