What are the key points of the perfect Queue Management Solution?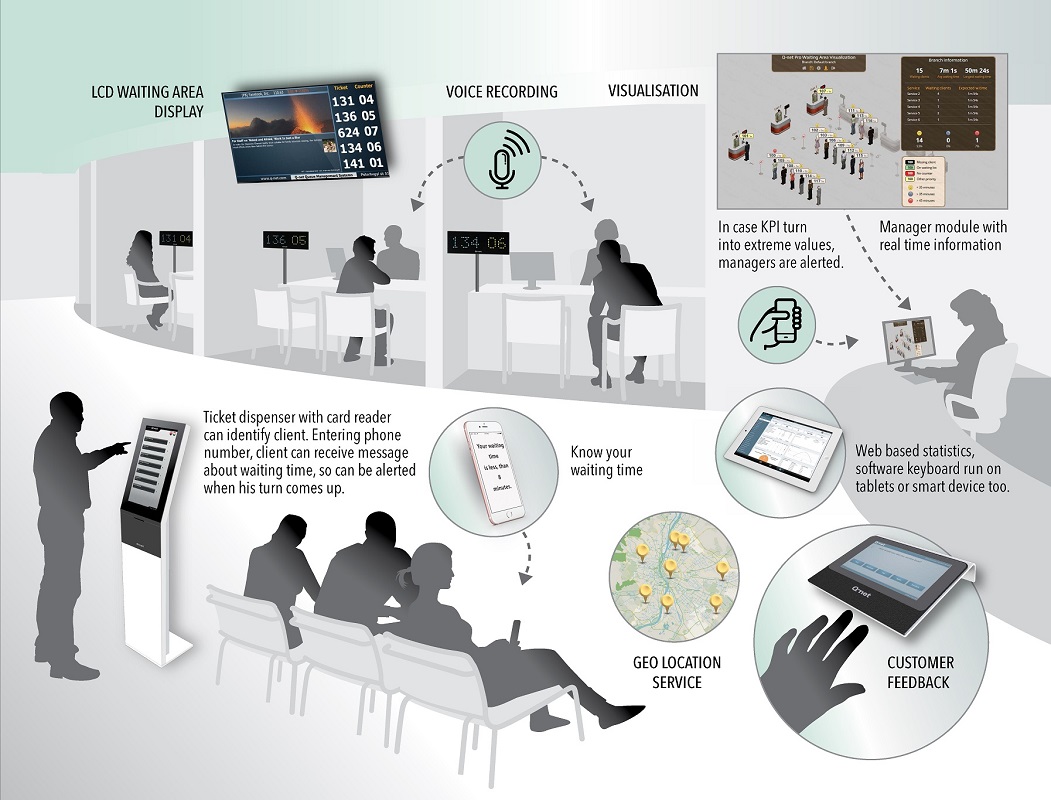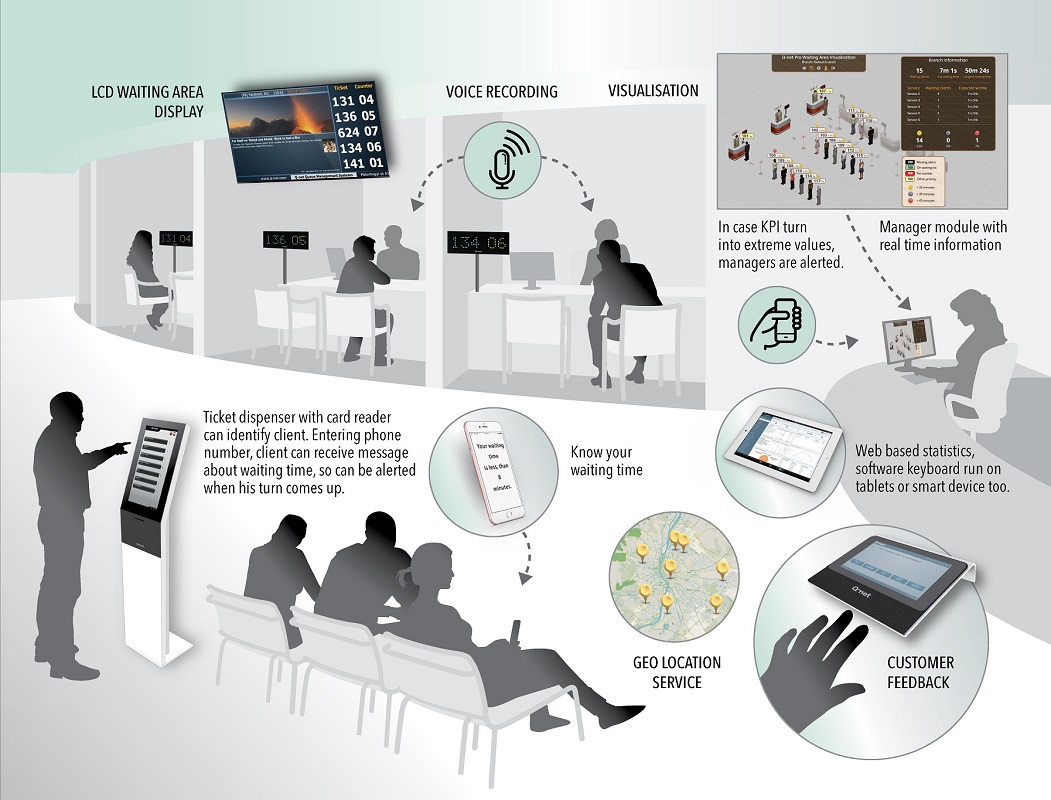 There are general expectations like easy to understand its settings, easy to configure through its logical structure, has to be reliable both in hardware and in software side, includes all necessary features, and it has to be ready for client's inquiries.
Q-net Pro software was developed for heavy duty, complex client turnover, involving many clerks, operating in more branches at the same time. It is a central based system, all settings has to be made on its central surface, providing less chance for errors in the database. It is application independent, and able to run on most of the application servers, moreover it is operating system irrespective, runs under 64 bit operating systems. Its statistical and monitoring surface can be 100% tailor-made, statistical datasheets can automatically sent to authorized managers and can be exported to Excel, CSV format etc..

---
Helps Organizations
 Creates a transparent waiting area
 Eye catching information due to high-end hardware design
 Turns the waiting situation into a profitable one by advertising
 Gives a brand centric approach
 Monitors and saves each event occurring on premise
 Gains Key Performance Indicators at both localised and centralised level.
Helps Customers
 Provides seamless and personalized customer experience
 Saves customers' time spent in waiting
 Customers are informed about their average waiting time
 Customers can provide feedback, right after the service
 Can wait in a more relaxed environment
---
Helps Decision makers
 Top management can be informed of any exceptions
 Measure service effectiveness at every touch point
 Optimum utilization of customer support resources
 Real time reporting
Helps Customer Service Representatives
With segmentation it gives better understanding of who is seeking which service
Tellers has to face less agitated customers
Measuring performance quality tellers can improve
Reduces tellers' idle time
Turns Tellers into Sellers
---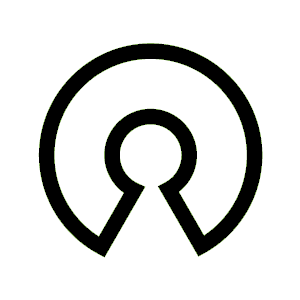 Built on Open Standards
Q-net V6 Pro was built based on high quality open source code components. There is no need for a third party software at installation.
---
High performance Application / Real-time User Interface
Using real.time Websocket communication the users are informed immediately about the changes concerning them. The surface of the application is compatible with all kinds of browsers of smart phone, tablets and modern desktop PCs.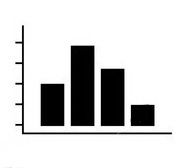 ---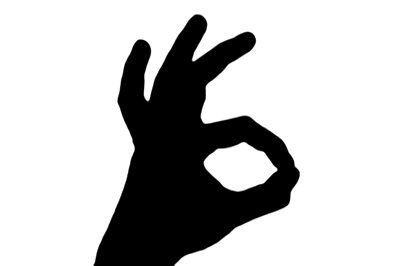 Flexible Modular System
Due to its modular based system, it is easy to integrate Q-net Pro v6 system with the end user's modules (CRM, LDAP, Microsoft AD server, SSO solution, database integration)
---
Rule system
It means a configurable automatic reply to a configurable event type happening in the client turnover. Event type can be eg: waiting time of a certain ticket is too long, the reply can be to call this ticket on priority. This is used also for client identification : based on the data retrieved from the end user's database (received by Paypass/card reader, unique pin/phone number entered on the dispenser's touch screen), the system executes the order fixed in the Rule system, which can be: changes the service list on the ticket dispenser, raises the priority of the ticket, transfers the ticket to counter/teller/service or puts the ticket onto waiting list.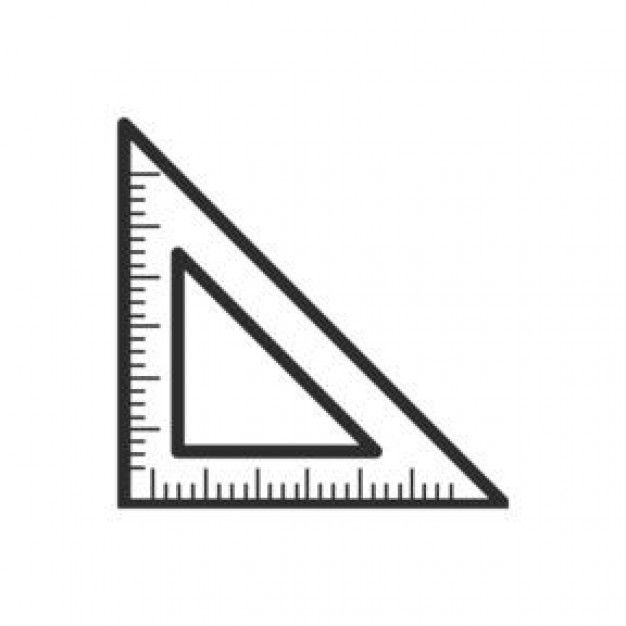 ---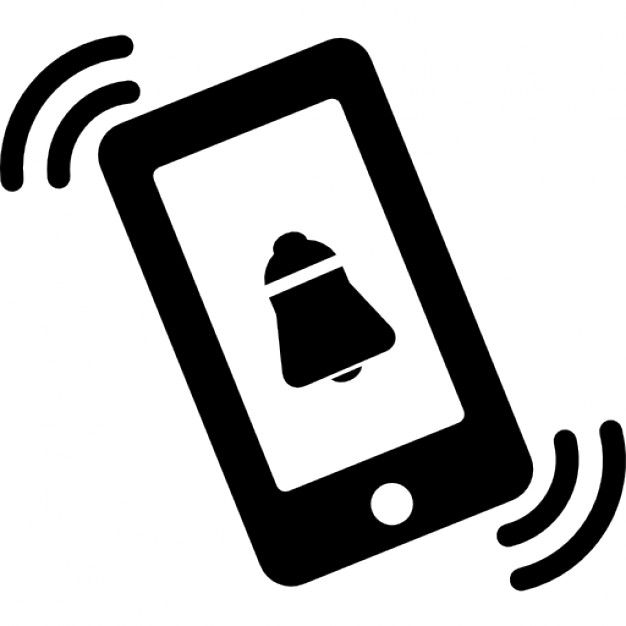 Alert system
When alert event is triggered, the system sends SMS and/or alert messages when measurements' concerning the client flow reaches extreme values (too many clients waiting), or in case software/hardware malfunction happens (eg.: paper level is low, memory consumption is high etc…).
---
Appointment system
It is an online scheduling system, client can make reservation by using smart phone, PC or via telephone. Appointment system is supported with SMS sending and captcha. The sent booking code has to be entered to the ticket dispenser's screen when the reserved date/time comes. The client receives SMS when his ticket is about to be called.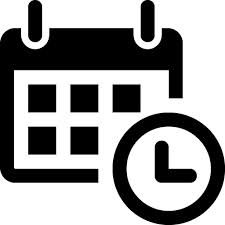 ---

Ticket printing options
Apart from the regular ticket number, the system is able to print message only onto the ticket (e.g.: in case of cash withdrawal the message can inform the client that this service is provided by ATM only), and this fact is stored in the statistics. It is also possible to generate an URL related to the printed ticket number's statistics, and its QR code can be printed onto the ticket along with the ticket number. The client can scan this QR code, and see his up-to-date waiting time, along with advertisement.
---
Three services on one ticket
In case client needs to arrange more, than one service at once, it is possible to choose up to three services, providing, that the system will not call the client for second and third service until s/he is with clerk to arrange the first service.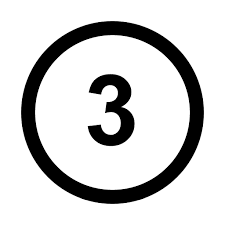 ---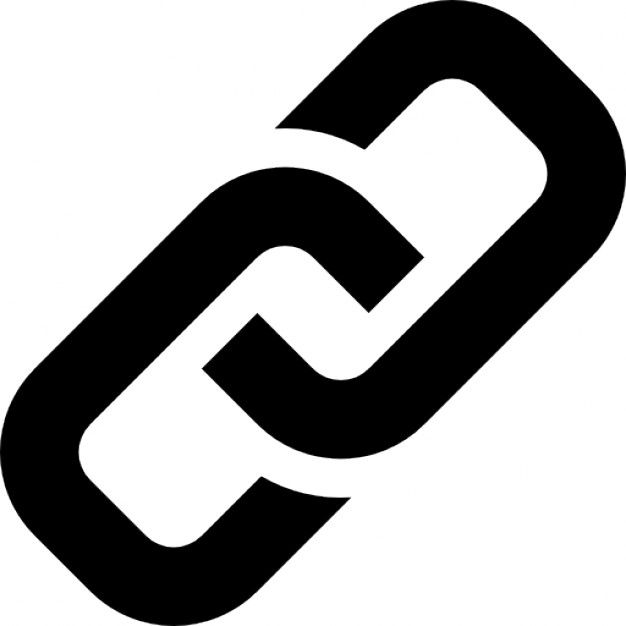 Chained services
There are services which need complicated administration route involving more counters, more steps. In the system one can set up its route from counter to counter, ensuring the flow not to be mixed. In this case the teller doesn't have to pay attention where to transfer the client, she simply closes the ticket number on her keyboard.
---
Language selection
The selected language on the ticket dispenser will be stored, providing that the client will be called via speaker on this language, and to an adequate teller, who speaks this language, while the relevant advertisement will be played on his waiting time.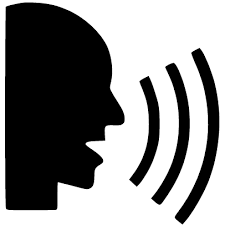 ---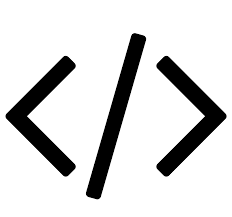 Status/logout/closing codes
In order to create precise statistics, tellers can enter status/logout code before leaving the counter providing reason for the leave for the manager (washroom, launch break, backup work). Closing codes refer to the actually accomplished service, which might be different than selected one.
---
Sophisticated software keyboard, so clerk can:
use several waiting list options
add comments to ticket
chat with other clerk
check her statistical performance
delete mistakenly issued tickets from the statistics
direct call
use missing client function
choose which language should the keyboard operate in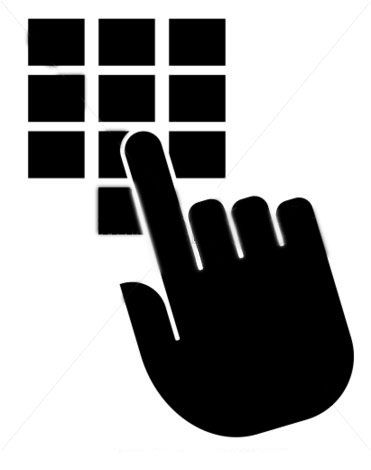 ---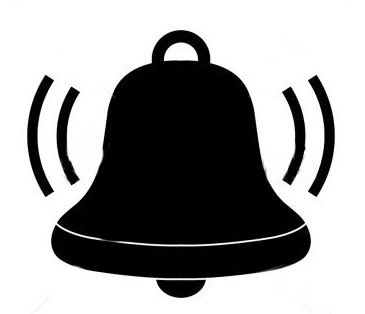 Security alert
In case of a security event the clerk has a function to send alert from the sw keyboard, without making sensation. The counter display will show a dedicated number, (e.g. 000), the system can play a different calling signal, and the alert message will appear at all tellers and managers.
---
Scheduled emailing of statistical report
The system can prepare automatic, various statistical reports to pre-defined email addresses on a regular basis. Reports can be exported to Excel, XML, pdf, CSV format.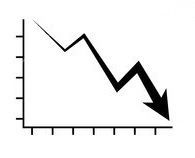 ---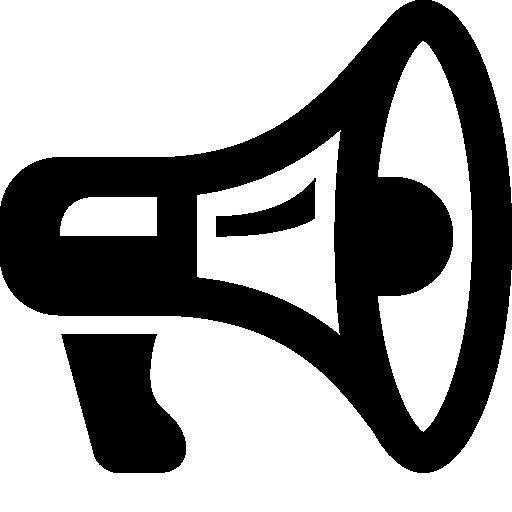 Ads on ticket dispenser
In case PC based ticket dispenser, advertisements can be displayed on the unit.
---
Multilingual settings
The user interface can be easily set to the desired language. Voice call language is according to the ticket language. Only that clerk calls the client, who speaks the adequate language.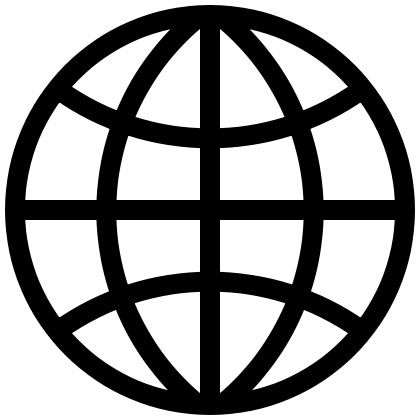 ---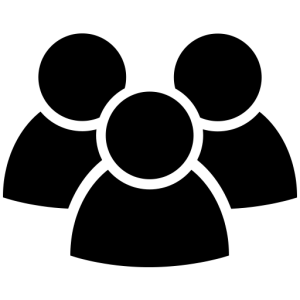 Different user levels
It is possible to set up unlimited number of user levels according to the employee's role.
---