Ticket dispenser, Classic style, touch screen, 10″ LCD, on stand, Pro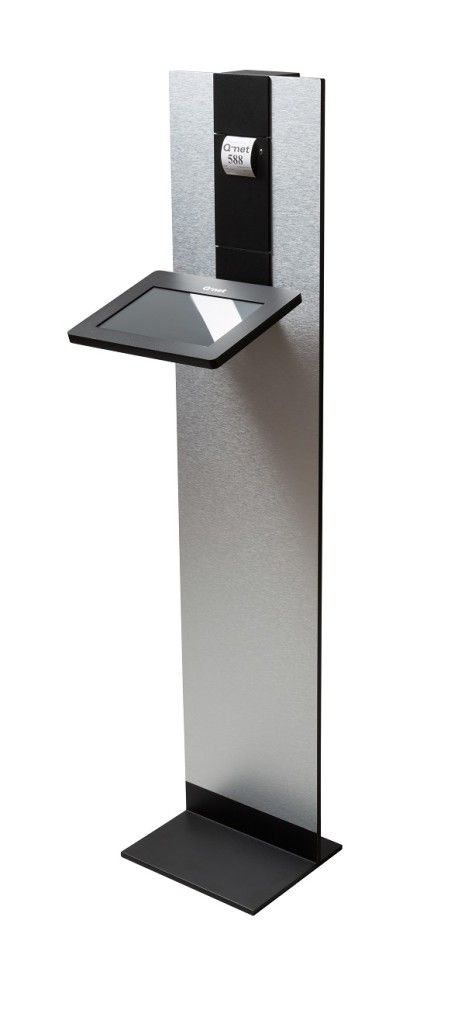 The "landscape-oriented" 10-inch LCD enables to display up to 10 task (group) buttons in one page, plus 3 language buttons to choose from. Pressing a task group button will show the next menu level with up to 10 buttons, which can be used for tasks or further task groups.
With the help of this unique menu structure TS10 is capable to display unlimited number of tasks/services.
This ticket dispenser enables the use of the following Q-net Pro special features:
Three tasks on one ticket
Handling unlimited number of tasks
Three languages
Supports Q-net Appointment System
Ethernet connection to the server
Several TS10-s can be installed in the same queue management system
Paper low detection with alert system
The ticket dispenser is equipped with a high speed (220 mm/s) 2 inch thermal printer and an Android-based device.
Dimensions:
Height: 1 308 mm,
Width:  290 mm,
Depth:  250 mm,
Power requirement: ~230V/50Hz
---